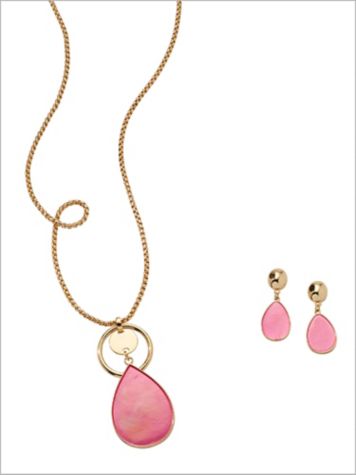 ---
Description
With dancing teardrops that shine bright in rose-pink, this jewelry collection is where modern and chic meet.
Items in This Collection
---
Activating one of these thumbnails will cause the product image to be updated.
Regal Roses Necklace
Item Number: D1E056
Description
The more charm, the merrier. Extra large teardrop pendant dances with a hoop and disk for a truly remarkable statement.
Length: Measures 28'' with a 2'' extender
Origin: Imported
---
---